❄️ Freezethawed: The Newsletter #016 - Being intentional
Hello everyone!
This week's newsletter comes in a bit late and here's why. My entire week has been leading up to this morning where I moderated my first national webinar at the 3rd AIOS-YOSI (that's All India Ophthalmological Society and Young Ophthalmologists of India) Forum 2021.
For some reference to context, this was my first attempt at moderating a session with the who's who of Ophthalmology. Though there were some minor jitters felt, I handled the session reasonably well. A red letter day for me to say the least.
You can watch the session by clicking here!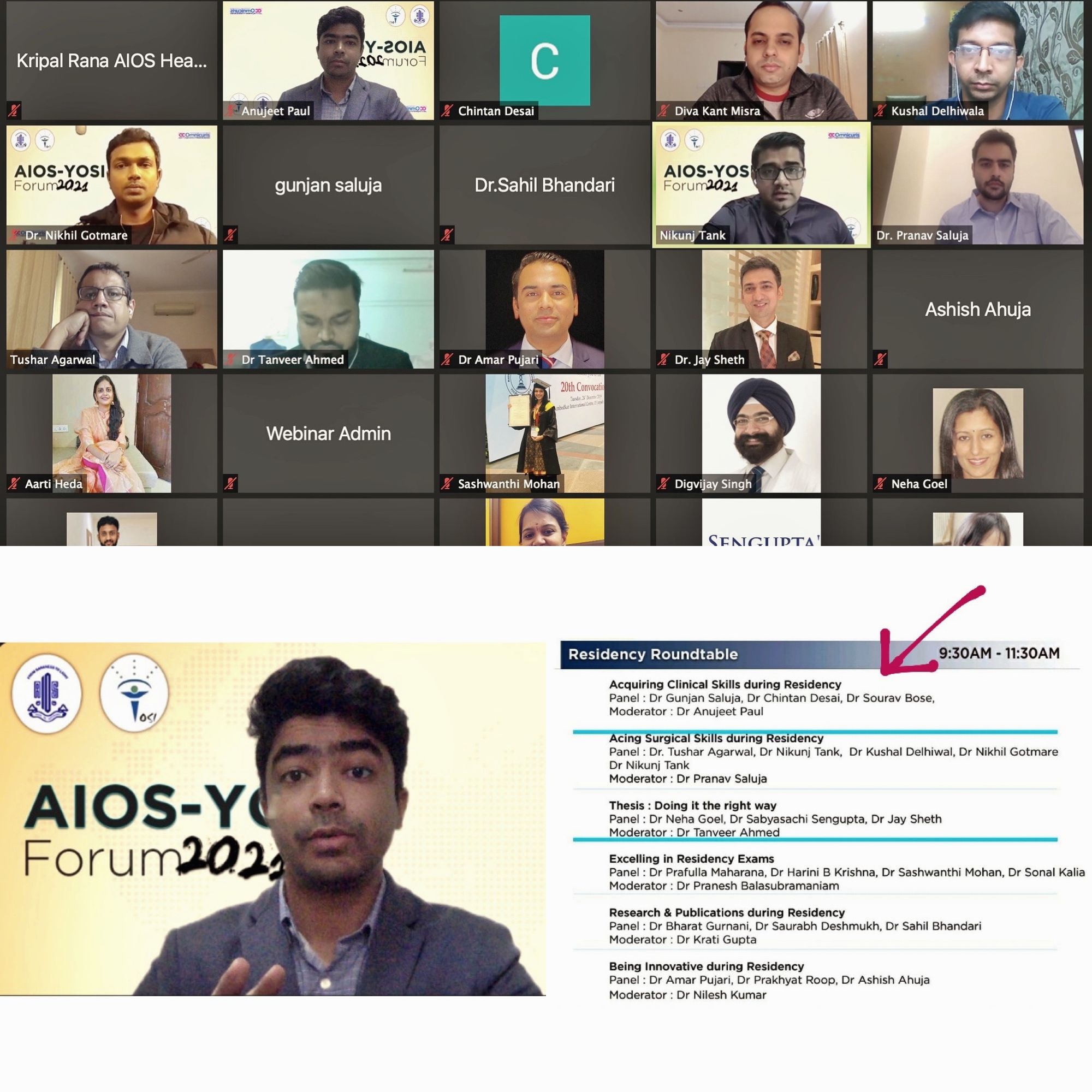 Being intentional
This week I came across a lot of interesting titbits to write to you all about, but I kept putting them aside for a later date (maybe a Saturday night or a Sunday morning) thinking that the source as well as the raw material was stewing in my head and it would only take me a jiffy to reproduce it all onto my newsletter. Little to my surprise that was definitely not the case and now I have nothing to share with you all.
However, that led me onto a quick retrospective spiral and I realised that I was not intentional about it. The internet gives this near fancy brief about being intentional which states that being intentional is to have a 'clear purpose and take action on the thoughts and feelings and that are most important to you. When you embrace an intentional focus you choose to live as well as create a life that has a clear impetus, is meaningful and exciting to you.' So maybe from now on I can focus on being intentional about "being intentional". And voila! I have something new to share with you all.
Now, here's how you can incorporate this too:
1. Be deliberate with your day
If you are clear up front where you want to spend your time, energy and focus each day you are far more likely to achieve the result you want.
2. Be clear on the result you want
Unless you have clarity about the importance of the result you want to achieve you won't have the intention to take action.
3. Be purposeful with your time
When you are clear about the context of the outcome you want, the purpose, you then start thinking about the action steps needed, the what.
4. Be considered with your focus
Having high intentionality means aiming for a very specific result.
5. Become focused on your goals
The perfect framework for being intentional about what you want is to set powerful goals.
Goal setting gives you a plan and path to work towards every day and helps you start your day with intention.
That's all for this week
See you soon!
Anujeet.
---
Anujeet's book journey
This week I finished:
The Courage To Be Disliked – Fumitake Koga, Ichiro Kishimi.
Fahrenheit 451 – Ray Bradbury
Currently I am reading:
Dark Matter – Blake Crouch
Aggregate, the weekly quote
If you dont act on life, life will act on you.
-Robin Sharma
Harmony, the weekly song
Everybody's Changing - Keane

Enjoyed the read? Consider subscribing to my newsletter, ❄️ Freezethawed, to get a weekly update on thoughts pondered upon by me, insights I've been exposed to and may be some interesting facts I've encountered – delivered straight to your inbox.
Click here: ❄️ Freezethawed: The Newsletter
---