👋 Hello:

I'm an Ophthalmic Surgeon, specializing in Cataract and Vitreo-retinal Surgery, in Calcutta, India. I work, operate and blog in my spare time. I have a keen interest in current affairs and recent advances in medicine.
---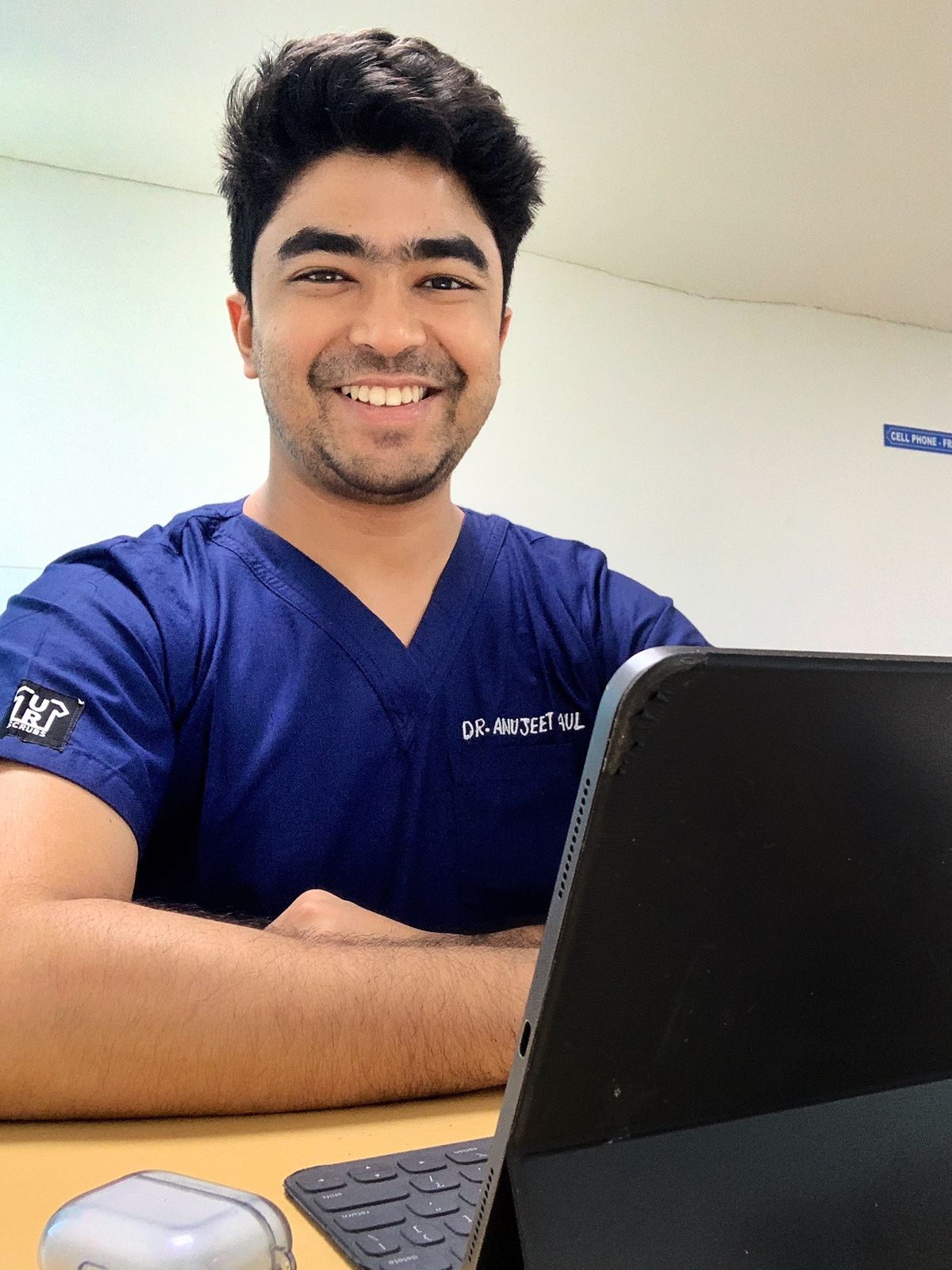 What I'm Upto:
Doctors For A Cause
🩺 Back in 2017, a couple of college friends and I started a non-governmental organisation called Doctors For A Cause, in Calcutta, my hometown. Currently it is run by me and an enthusiastic group of young doctors. We are glad to have achieved a Pan-India reach in spreading education, awareness, and goodwill.
Freezethawed: The Newsletter
💌 I believe, penning down your thoughts, is a personal process, and more importantly, it's something that should come to you naturally. You can't compel yourself. Freezethawed is a weekly newsletter will be mainly the thoughts I've pondered upon, over a week, over a day, or just now. And it'll not be a formulated tell a tale. It'll just be my raw and unfiltered musings. Something that'll help me connect to all of you.

🎻 I've a keen interest in music theory from my childhood. I've earned recognitions from Trinity College, London in Violin and Piano. New instruments, stories behind them, and cultures associated, have always peaked my interest and I've never shied away from warming upto them.

More Stuff:
Youtube
🎬 Became a Youtuber on a whim, and haven't regretted it. Currently I use my channel as a repository for my music videos.

Calcutta Cacophony
📔 Core team of one of Calcutta's largest youth social media pages: Calcutta Cacophony. Enlightening millennials about some old world nostalgia.
📷 Have always loved delving into the different sub genres of photography including wildlife, landscape and my recent fad being macrophotography.

🏃🏻 I am a running enthusiast and try to take out thirty minutes for a quick run whenever I can. Follow me on Nike Run Club.
📜 I consider myself an Occasional Word Spinner. I don't mind articulating my opinions, if something knacks my interest.
🎨 Some of my free time also goes in Impromptu Sketching, from abstract art to sketching my favourite Dragon Ball- Z character, sketching is another arena where I would like to hone my skills in.

---
Do More
-Casey Neistat
A quote by Casey Neistat that has inspired me over the years and I've tried to embrace anything that intrigues me.
The objective of this website, is to learn from everyone of you. Because with knowledge comes humility, and we are just puny humans who are nothing but a speck of dust, consumed by the enormous universe.
I'm always open to having cerebral and healthy conversations. So if anything at all, you can contact me via the following links, and I'll get back to you as soon as possible.
You may connect with me on:
contact@anujeetpaul.com